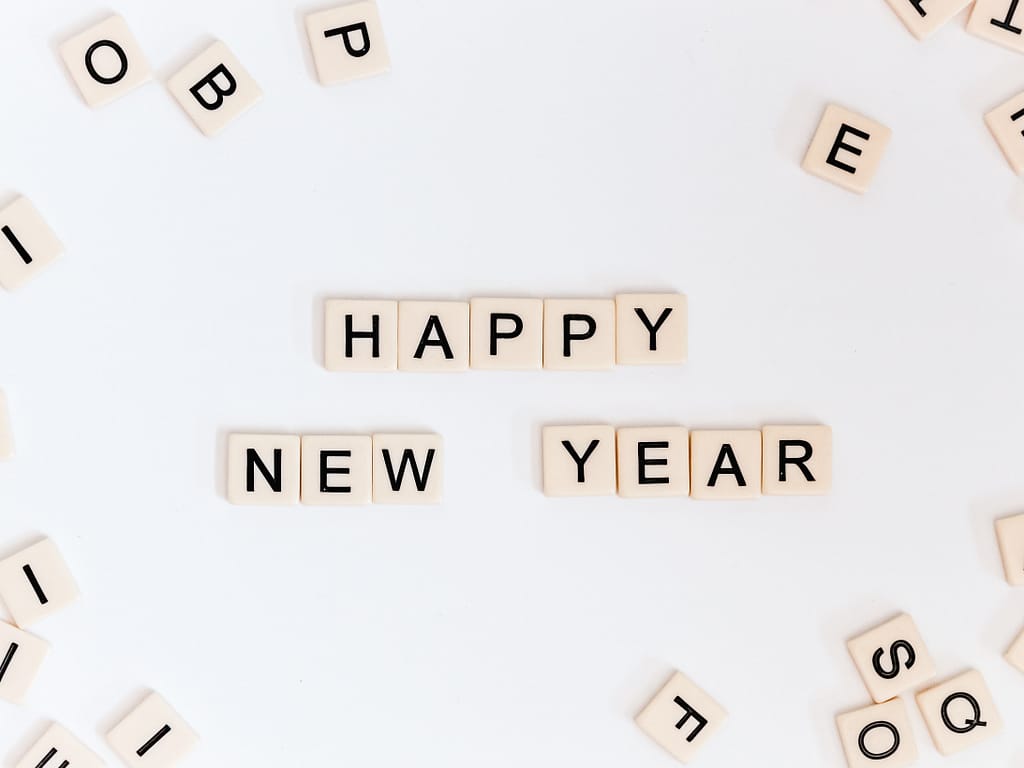 In today's competitive marketplace, it's imperative for businesses to always look for new ways to grow. And if this year has been tough for you to elevate brand awareness to your target market, then maybe it's time to increase the use of digital marketing in your New Year's resolutions.
To help you further understand, we've listed a few reasons why going digital in 2021 is an effective approach for business growth and establishment.
Better conversion rate
Regardless of your business type, generating sales is always a top goal. And for you to effectively promote and sell your products or services, you'll need marketing.
So if you weren't able to reach out to more customers this year, venturing into digital marketing in 2021 will do the magic. This will basically enable you to generate higher conversion rates and eventually achieve maximum return. However, know that this requires careful planning to pick the right platforms to converse directly with your target market.
Most of the time, businesses use at least two to four social media sites, depending on what they are offering.
Cost-effective
Believe it or not, digital marketing is actually a cost-effective solution that can help your business reduce its expenses when it comes to product or service promotion. For small and medium businesses, it will cost too much to rely on traditional marketing methods. From producing signages, flyers, and print ads like magazines and newspapers, everything will be costly.
In online marketing, you can reach maximum targets at a low cost. You won't have to spend money on expensive billboards and print ads and hope that your target audience will notice it. Digital ads give you a budget-friendly option to market your brand to interested customers.
Super-targeted audience
Traditional marketing is not just expensive but also a difficult approach if you're trying to obtain the right leads for your business. And you know what they say, a marketing campaign is useless if you can't reach the right consumers.

As mentioned above, digital marketing is a great way to target your audience and offer a level of depth that the traditional methods can't match. With digital marketing, you can easily narrow down your focus to individuals who will most likely be interested in your business.
Measurability
It is always necessary for companies to track the results of their marketing campaigns as it's a vital investment. Of course, you need to determine if such a strategy is actually helping your business grow. A good way to do that is through digital marketing.
In online marketing, you can have access to tracking metrics or systems for all types of campaigns, whether it's on search engine optimization or social media. For instance, you can easily track your site or content's SEO performance using Google Analytics.
After all, monitoring result leads will allow you to get insights on how you can improve your campaigns. Want to see what's working and what's not? Digital marketing is the way to go.
Real-time customer service
Another thing you should focus on for the coming new year is to provide real-time service to your existing and future customers. This allows your customers to be informed or updated with all your offerings and gives you a chance to establish a stronger relationship with them. And what better way to do that than online marketing.
A well-structured digital marketing strategy offers different ways where you can forge connections with your customers and respond to their immediate needs. Whether it's through producing content, sending out emails, or using your social media accounts, you can readily provide what your customers need or are looking for.
Establishes trust and credibility
Last but not least, digital marketing enables you to amplify this positive experience of your customers and online reputation. This brings along trust, credibility, and good will for your business.
According to a recent survey by Kantar Media via MarketingCharts.com, most people tend to trust brand recommendations from their relatives or friends rather than those from advertisers.
For instance, running social media campaigns enable you to provide a more personalized and direct interaction between your brand and targeted customers. Also, you can provide relevant content that directly addresses your targets' interests and needs. And that builds trust!
DIGITAL MARKETING TRENDS FOR 2021
So since 2021 is right around the corner, we'll also share some digital marketing trends you can implement in to your strategies for next year. Check them out below!
Ad blockers
First thing you should know is that marketing trends for next year won't be sunshine and rainbows. They'll also be about some problems like ad blockers, which are expected to be utilized by more Internet users next year. And since this could mean traffic cut off for your business, you will need to adapt.
Remember that ad blockers aren't going away, and the last thing you want to happen is to be unprepared. So if you want to maintain that quality customer engagement or revenue, you'll need to be critical about your choices.
Position zero
If there's one thing you shouldn't forget doing in 2021, it's aiming to get your listing in position zero of the SERPs. This gives you that online visibility you need to get a spike on site visits.
Position zero, also known as a featured snippet, refers to information coming from relevant sites shown at the very top of the search results. So if you're going for featured snippets, there are a few things to work on. These include finding content ideas on AnswerThePublic, determining which keywords bring up snippets, adding how-to sections on your site, and using high-quality images and videos.
Sustainability
If you haven't noticed yet, sustainability has been gaining massive popularity for the past years. In response, businesses are including sustainable practices in their processes. This then opens up a doorway to producing products and services in an eco-friendly way.
That being said, consumers nowadays, especially young ones, are positively responding to brands that promote sustainability. So if you want to appeal to such consumers as well, see how your business fits into sustainability first. Once you know how your brand is aligned towards this practice, that's the time to plan and include environmentalism as part of your brand identity.
Interactive content
As they say, "content is king." Always have, always will. Every marketing platform, such as social media posts or email, requires unique copies that convert. But in 2021, you're going to need to step up your game if you want to promote more engagement.
The new year calls for more interactive content such as polls, surveys, quizzes, or contests. Incorporating these in your marketing campaigns doesn't just let you provide a better user experience. It also enables you to capture relevant prospect data and boost brand loyalty.
So if you want to keep up with next year's marketing demands, you'll need to create more impactful content.
Shoppable posts
If you're not yet familiar with these, shoppable posts refer to social media posts that readily offer product checkout to customers. This basically promotes a higher conversion rate as people will find the payment process easy and fast.
If you're an e-commerce business that isn't using this as part of your strategy, you're losing money. One thing you can do is take advantage of shoppable stories or posts on Instagram, allowing you to display goods linked or tagged to your site. These posts are recognizable through a shopping bag icon visible on the post.
Shoppable posts don't just remove the barriers to purchasing products but also enable you to improve storytelling and make your customers fall in love with your brand even more.
Voice search
As time passes, Google is working to provide voice input, particularly to mobile users. And with the growing availability and advances in terms of Natural Language Processing, voice search is expected to be more popular.
Take note that people always try to avail of more advanced devices, which in turn makes voice search even more accessible. And since more consumers are likely to use this useful feature, you need to optimize for voice search. You can do this by making your content scannable, targeting long-tail keywords, create FAQ pages, and claiming your Google My Business listing.
Take advantage of digital marketing today with Feedback Systems
At Feedback Systems, we offer a range of digital marketing services to help you achieve the level of growth you require to stand out from your competitors. Ready to take your business to the next level and start preparing for the new year? Don't hesitate to contact us to know how our team can guide you.