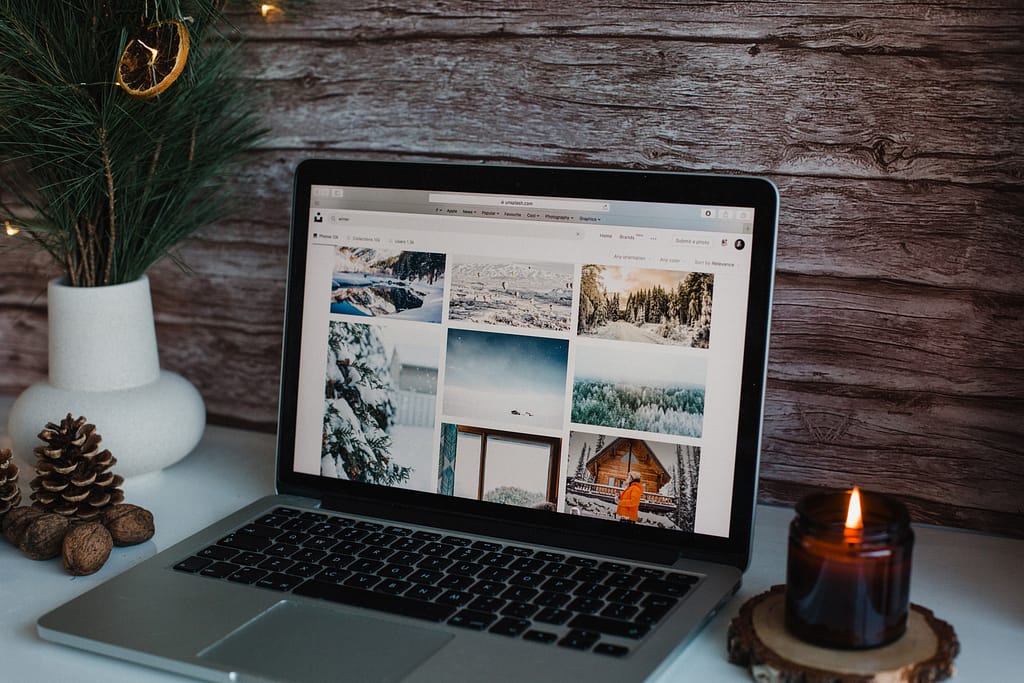 While the holiday season is a time of joy and greetings for many, businesses use it as a chance to grow their conversions and achieve high ROI. And as more and more people opt to shop online, especially this year, carefully crafting holiday marketing campaigns is essential to winning sales.
So if your business is not yet geared up for the season, now's the time to start planning your holiday marketing campaign! To kick things off the right way, here are our top five digital marketing strategies to help you make the most of this year's holiday season.
1. Launch mobile shopping campaigns
Is your business mostly offering physical products? Then you might want to consider tossing in shopping campaigns. These shopping ads are a great part of any holiday marketing strategy as they commonly have an outstanding impression when it comes to user experience. Playing a major role in PPC advertising, such campaigns can be very powerful—if used correctly.
Shopping campaigns vs. search campaigns
Before tackling how you can create shopping campaigns, let's first discuss its difference with search campaigns, as many people usually get these two mixed up.
First off, shopping campaigns are basically utilized for product ads, or you're pretty much setting bids at product level. This image-based ad aims to produce visuals of your products along with the necessary details like product names, reviews, prices, or special offers.
Search campaigns, on the other hand, are text-based ads that appear depending on the keywords you bid. These keywords are terms that people search on Google. Since these are set up individually, you have the option to turn them on or off or even make some changes depending on your current sales or promotions.
How to create shopping campaigns
Prior to creating a shopping campaign, you need to first get your product data feed in great shape. This is necessary as Google won't display your product ads if your data feed does not match your site. Also, you'll need to link your AdWords account to your Merchant Center account.
Assuming you're done with those, you can then set up a campaign in Google Ads. Here, you'll also have to choose your advertising preferences—from entering the campaign name, selecting Merchant Center, and picking the country of sale, to determining the campaign priority.
Once done, you can now pick what type of ad group you want to make. Are you opting for a showcase shopping ad wherein related products will be grouped in a single ad? Or do you prefer a product shopping ad for each individual product? Using subdivisions, you can create more product groups to make bidding more specific.
2. Come up with festive content
If your content calendar is currently stuffed with nothing but holiday-ready ideas you haven't produce yet, it's not too late to create those great holiday content pieces. Every holiday, Christmas, or New Year's Eve gives you a chance to stand out among your competitors and receive that holiday traffic.
Here are some simple yet effective ways to plan out and create your holiday marketing content:
Watch out for the trends. Being aware of the yearly holiday trends is very important, especially for small businesses looking to reaching more customers. Doing so will basically enable you to determine what kind of content will strike a chord with your target market. Are they searching for the best Christmas gifts? Maybe you need to launch some sweet deals for them. Produce content that's relevant to what people are searching for.
Listen to your customers. Asking your audience what they're looking for and listening to them is imperative in terms of creating or optimizing holiday content. You can launch a survey asking questions about their holiday plans, their top priority for this time of year, and how your business can help make the most of their holidays. Their answers will allow you to know the right focus for your holiday content.
Audit accordingly. While creating new content for the holiday season is not entirely a bad idea, you may choose to audit what you already have. For instance, you might have holiday content from last year that you can update or polish. Or just go straight to a content reboot and produce a totally new one. Nevertheless, when you're auditing, make sure to consider the trends you want to highlight and including internal links to your existing content.
Get started with content planning. Want to stand out from the rest? Brainstorm creative holiday content ideas and think outside the box! You can start with keyword research, particularly if search engine optimization is a core part of your plan. Find out which holiday-related keywords will work for your website content pieces. At the same time, also consider other channels such as email marketing, social media, and more.
3. Leverage email marketing
With this holiday season, it's not surprising that almost every customer's inbox is stuffed. That said, you'll have to stand out from the sea of holiday subject lines. You need that perfect email with a great hook to ensure customers will open and respond to your emails.
So prior to flooding your customers with a variety of emails, proof and test them first. You may also send them at different times to enable maximum visibility. In addition, have your team come up with irresistible and unique subject lines and email content. You can ask them for reviews or opinions to spark conversations or add a link to your website.
The holiday season is a great opportunity to engage with your subscribers and toss in those emails that highlight your seasonal product lines, sales, and promotions. And if done the right way, those simple emails will help you land extra sales.
Here are some other useful tips you can use to create an outstanding holiday email marketing:
Come up with a holiday gift guide. This provides your customers with gift ideas that match their interests or things relevant to what they're looking for. It'll be better to put different sections on the gift guide so your subscribers can easily find things they love or need. You can divide your featured products by price, interests, or age.
Add in those exclusive holiday offers. Who doesn't want exclusive offers, right? Offering discounts to your customers can generate an increase in sales. Other things you can include in your emails are insider deals, free shipping offers, gift card bonuses, holiday coupons, gift packages, or last-minute reminders.
Focus on positive emotions. This year has already been a hard time for many, so avoid creating negative feelings in your emails. Your holiday campaign should revolve around soothing experiences and positive emotions. Find ways to delight or surprise your customers and create feelings of joy and hope. You can even share some positive stories too.
4. Be interactive
Creating interesting and enticing content or emails that your target market can read, like, or share is no doubt a great way to stand out this holiday season. But if you want to greatly increase your holiday traffic and sales, you're going to need something more than just a static content piece. Go interactive!
While people love accessing information with just a few clicks, interactions are still an ideal way to connect more with them, know what they need for the holiday, and provide solutions.
One important thing to bear in mind is that you need to offer something that can make your audience say, do, see, or feel. That's what interactive content experience is all about.
Here are a few other tips on how to create an interactive experience for your audience this holiday season:
Create interactive videos with clickable points.
Launch holiday-themed polls and quizzes your audience can answer.
Use a product recommender to help customers find great gifts.
Furthermore, going interactive also gives your first-party audience data, as customers who customize or access an interactive experience usually share personal information. And from there you can get direct insights into their behaviors, preferences, and interests.
5. Creating false urgency is a big no
Initiating more urgency to your marketing copy is absolutely necessary to drive conversions. However, creating false urgency on your content is not a smart idea. Don't deceive or lure customers with it. Instead, give them a real reason to buy!
Deep discounts can be typically found during the holiday season, and people do know how to spot the great ones. Be genuine with the sales and discounts you're launching. Are you only holding these sales once or twice a year? Then that's already enticing for the customers! Are you planning to donate a percentage of holiday profits to an organization? This adds more urgency to your customers to avail of your products.
Remember that there's a fine line between developing a relationship with your audience and haphazard discounting. Holidays are not just about generating revenue. It's also a perfect time to establish customer connections and repeat purchases. After all, customer retention is what will keep your business growing, so make that your top priority for this holiday season.
Have your team create a remarkable holiday marketing strategy using the tips above, and you can surely drive seasonal sales upward! There are tons of ways for you to promote your business this season!
Don't have the time or resources to create that holiday marketing campaign? Feedback Systems can help. Our relevant years of experience in digital marketing allow us to be a trusted choice for many businesses worldwide. Know how we can help by getting in touch with us today!